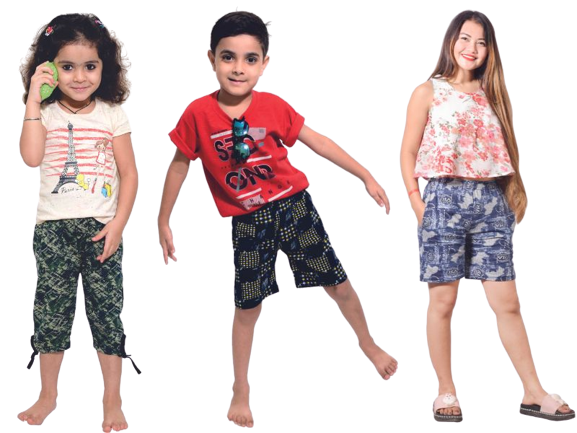 We are manufacturers of high quality hosiery products at affordable prices.
During Summers, we specialise in Bermudas, Capris, Lowers and Palazzos for kids and Ladies of all ages and sizes.
During Winters, we make thermal wear from toddlers to Kids, Ladies and Gents of all ages and Sizes. We also create fancy baba suits and kids pajamis for pre-winters and winters.
Please do contact us with any of your requirements.