We are manufacturers of high quality hosiery products at affordable prices.
During Summers, we specialise in Bermudas, Capris, Lowers and Palazzos for kids and Ladies of all ages and sizes.
During Winters, we make thermal wear from toddlers to Kids, Ladies and Gents of all ages and Sizes. We also create fancy baba suits and kids pajamis for pre-winters and winters.
Please do contact us with any of your requirements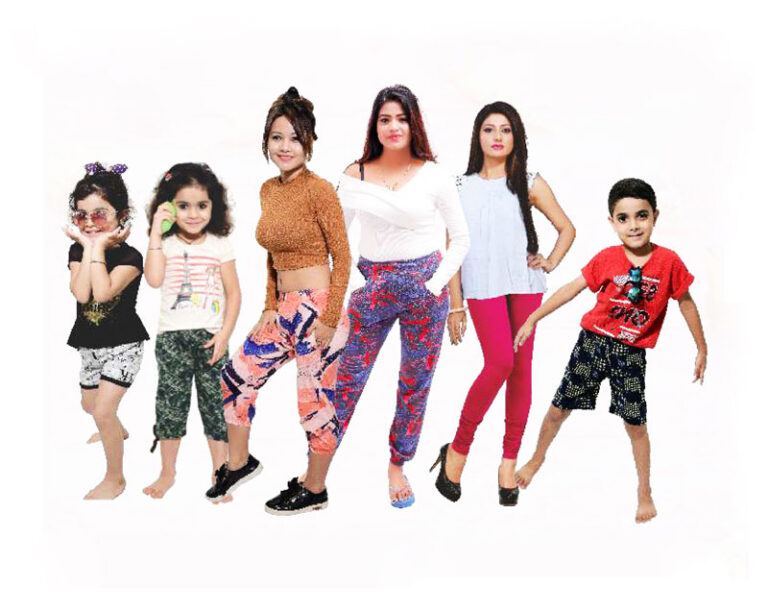 It all started in 1954 when Late Shri Pokar Das Panjwani formed Sant Kanwar Ram Hosiery and started with manufacturing of basic hosiery undergarments.
In 1971, Basant Bahar Hosiery came into being with Mr Bansidhar Panjwani taking active charge. During initial years, we used to manufacture Shorty, Bloomer, Underwear, Panties, Baniyan and vests for people of all ages and sizes. The focus was always on providing quality products at reasonable rates. 
Gradually we added more products in our portfolio. We started manufacturing winter wear under the brand name Nikki Oswal. Our guiding motto has always been "Value for Money" Products.
About 15 years ago we launched our Garments Range under the brand name "Angel Soft" The journey that started with basic leggings in just 6 colours, soon grew to more than 50 colours, 6 sizes and more than 20 varieties of just leggings. Shortly, we added the complete range of bottom wear for kids and ladies, beginning from the age group of 3-4 years to Ladies of all ages and sizes.
Presently we specialise in manufacturing Bermudas, Capris Lowers Palazzos and Salwars for kids and Ladies.
During winters, we have a complete range of thermal wear for Toddlers, Kids, Ladies and Gents. We have a wide range of products in the winter garments category as well.
"Imagination is everything. It is the preview of life's coming attractions."
Born and brought up in Agra.
Studied from St. Conrad's Inter College, Agra
Graduated in B. Com from Kirori Mal College, University of Delhi
Completed his Chartered Accountancy in 2008
Worked with Ernst & Young in 2008-09
After spending 8 years in Delhi, moved back to Agra in 2009 and joined Family Business of
manufacturing hosiery Products
Married. 2 Kids.
Loves to read books, watch movies and spend time with friends
Always loved narration and storytelling.
Recently launched a Youtube Channel and shares small stories, you can watch them here: